I like mathematical diagrams and old ugly pubs with sad looking umbrellas outside. I like being inspired by people who do interesting things. I like taking a narrative and running with it inside my head until it the germ of an idea which comes together and this in turn develops into a pattern.
And of course design must be functional so pattern and repeat must suit the object and end user and these things figure highly on my designing list. But even if the resulting pattern design does not betray it's origins, I like the knowledge that this beautiful fabric was once a glimmer of oddness in my mind or to trace back through a story through the pattern's rhythmn.
Below are a collection of images I've taken from my sketch books. Using documenting photographs from visits to museums and galleries I make drawings using ink, pencil and using compter graphics I start to play with shapes and pattern ideas.
The light bulb through the ages, I like its curves and rippled stem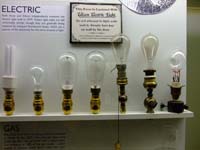 At the Science Museum if you go down into the basement they have a rather lovely gallery of locks.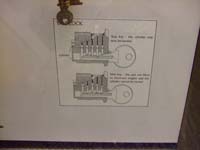 I thought that the internal workings of the lock was rather beautiful so I drew it out and printed it as a bright red silk screen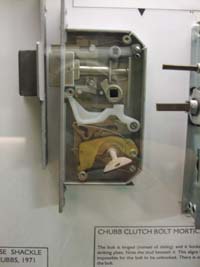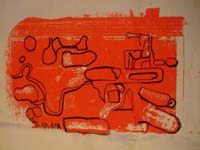 Here are my original sketches, drawing over a photocopied image of my photograph and identifying the most interesting shapes.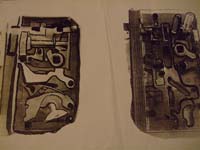 This rather fabulous red line on the pavement next to yellow blossom from a tree caught my eye
As did the red triangular roof to this part of Chelsea Docks
So here again are my lock drawings taken away from the photographs and drawn into a frieze. I felt it looked slightly aztec.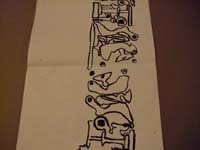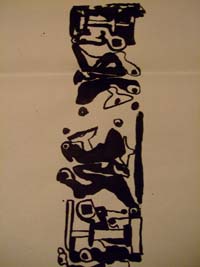 Another project of mine is drawing out diagrams of how things work. Here I took a 3D drawing of how a bicycle mechanism should be put together.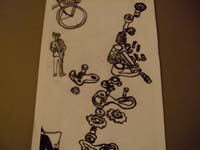 I experimented with how these shapes could be put together, using a mirror against my drawings to see how the shapes could repeat. Quite Frankenstien!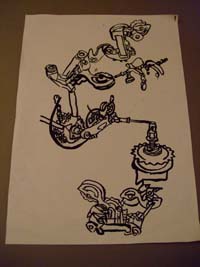 The resulting drawings follow. I like to spot faces in amoungst the spikey frames.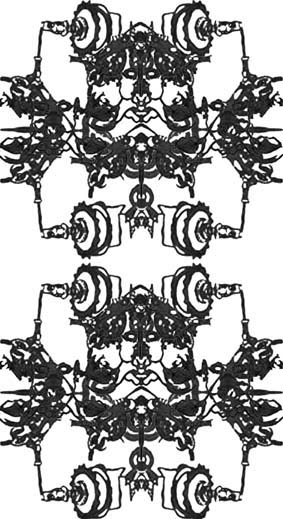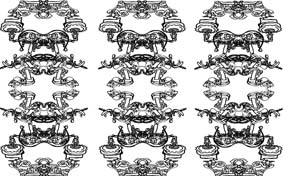 Taking these shapes I layered them together to create images for print.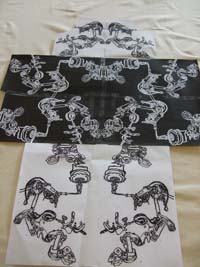 In this computer generated image I looked at colour and shading. I haven't printed it out yet but I quite like the colours, a bit bloomsbury and Edwardian.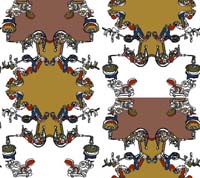 I also like illustrations, especially using photographic images as inspiration. Below images from 1950s journalism were the starting points for these two images which I used for print.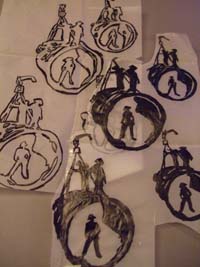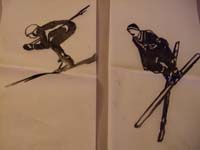 This bridge crosses the Thames around Chelsea Bridge. I think the colours are beautiful. I used this colour combination for some of my academic fabrics.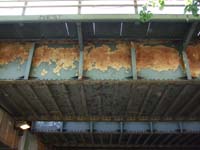 The academic fabrics came about after seeing the amount of beautiful shapes you can create using mathematics.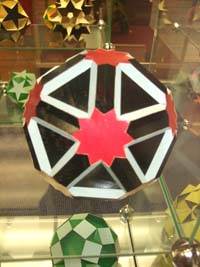 A friend of mine Ellie Dobson, who works at CERN and while studying at Oxford for her PhD in particle physics, indulged me in my passion for turning her beautiful subject into pattern designs. She sourced some images of the Large Hadron Collider and of atom collision for me to look at. I took these photographs and drew all over them.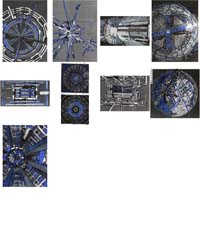 Below are some drawings that inspired the academic fabrics. I started out drawing in ink and pencil but the images below are the computer drawn versions.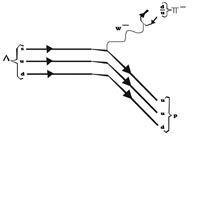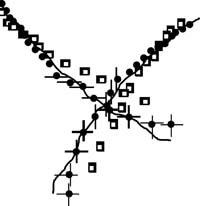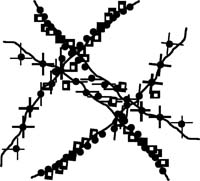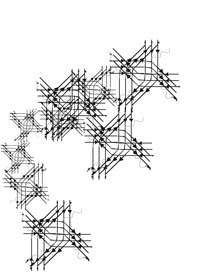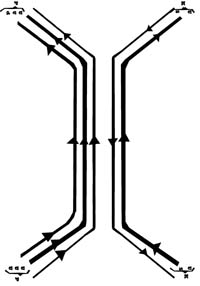 I took further photographs of the bridge to think about the colours I could use and turned to the boats on the river to explore the yellow and green combinations.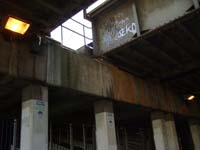 I think the yellow boat in the background here is stunning. It really shines against the water. I wanted to produce a yellow goldish fabric that equally shone.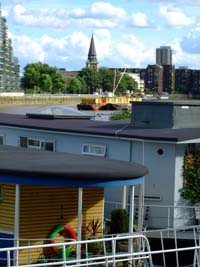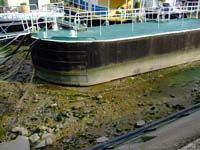 Playing around with how my shapes could work by placing them in different environments and playing with scale. The old RIBA magazines from the 1970s that my libary were chucking out, were scanned in and doctored. I particularly like the hospital and school scene with the pattern design covering huge walls and buildings. How wonderful to cover such a surface
.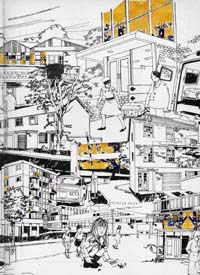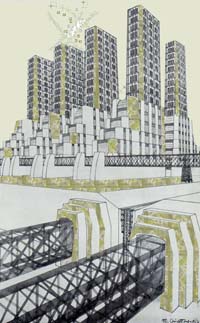 The retro fabrics started as a live project with Transport for London thinking of a new pattern design for the bus moquette seating. I visited the London Transport Museum and TFL's depot in Acton which is open to visitors twice a year on open days or by appointment through the curator.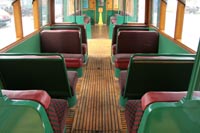 They have many old train and bus carriages lovingly kept with the old designs and curves from the past 100 years.
This sofa is modern but had been upholstered in the bright golden brown check that I remember covering every bus and tube in the 1980s.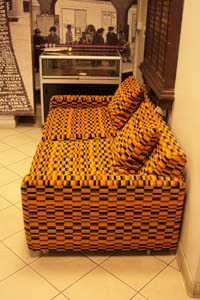 In their archive were scraps and samples of moquette designs from various decades.
The circular shapes I started to draw were also inspired by ideas of movement and travel. Below is a propella from a nautical vessel.
Not all transport seating designs are geometric. This pattern from the 1930s relects autumnal leaves.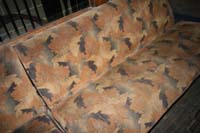 More fabrics from the drawers.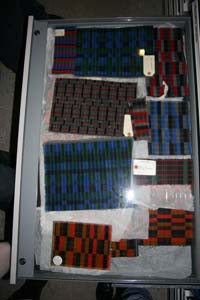 This calculating machine is a really nice composition of squares and lines. I liked it very much.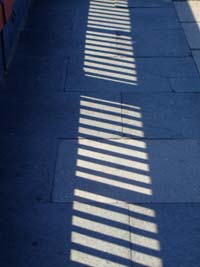 The light casting shadows on a pavement, the lines criss crossing the lines of the paving slabs. And the blue! Love the blue